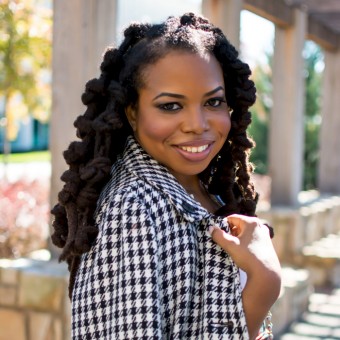 Jameka S. Whitten owns and operates JSW Media Group, a boutique public relations, marketing and brand management firm focused on the entertainment, fashion and publishing fields. JSW Media Group is headquartered in Charlotte, NC with satellite offices in New York City, DC and Atlanta.
Prior to working at JSW Media Group full time, Jameka served as the Co-Founder and former Executive Creative Director for SOTAC (State of the Arts & Culture) Magazine (the now defunct SOTACi) and worked in digital media and events at ESPN.
In addition to owning JSW Media Group and serving as CEO, Jameka played an integral role as a founding member and former Chief Operating Officer for Amped 4-A-Cure, Inc., a non-profit organization that supports cancer research through music. One of her most important philanthropic project to date has been her serving as Charlotte Ambassador and National PR Manager for The Red Pump Project™, a national nonprofit that raises awareness about the impact of HIV/AIDS on women and girls.
In 2013, Jameka was hired to lead the communications and marketing efforts for independent label NuVybe Records serving the company as Executive Vice President, reporting directly to the CEO, music industry veteran Herb Middleton. Jameka established NuVybe's social media presence and was integral in re-branding the company and successfully revamping its image and identity.
When not juggling the demands of entrepreneurship, Jameka wears the hat of a seasoned speaker/spokesperson for various commercial, editorial, event hosting and television/video assignments. She holds a bachelor's in Communication Studies with a concentration in Broadcast Journalism from Northwestern University and a master's in Organizational Management from University of Phoenix.
Believe it or not, Jameka is afforded spare time occasionally. And she uses every second wisely by catching up on a good book, writing poetry or investing her time back into the community. She is committed to philanthropic causes and esteems the idea of making a significant difference in the lives of others.